Event Experience Management Software
Deliver the best
event experience
Reach out to attendees and capture their feedback in real time to improve the event experience you deliver.
Use Happ Event Survey to quickly collect feedback from all attendees to your events on Eventbrite.
How Happ Event Survey Works
Choose one of our easy-to-use templates to create your own survey and capture key feedback from attendees.
Send out your survey to event attendees via email to capture their feedback about their experience.


View attendee feedback in real-time dashboards, download reports and share them on social media.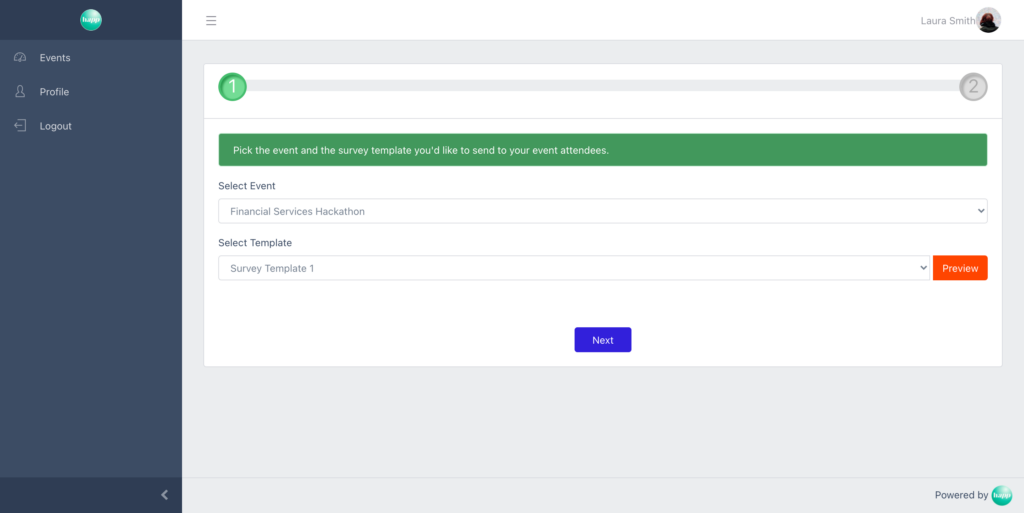 Free survey templates
Free survey creation for unlimited events
NPS and CSAT type questions
Free text comment questions
Opening and closing message
Validate attendance
Intuitive dashboard to manage your surveys
No Ads in surveys
Customise email format
Send individual survey links to event attendees
Prevent multiple responses from attendees
Capture up to 100 responses/month
Capture feedback from an unlimited number of events
Collect feedback on any device
Send surveys by email, QR code or copy link
No Ads in emails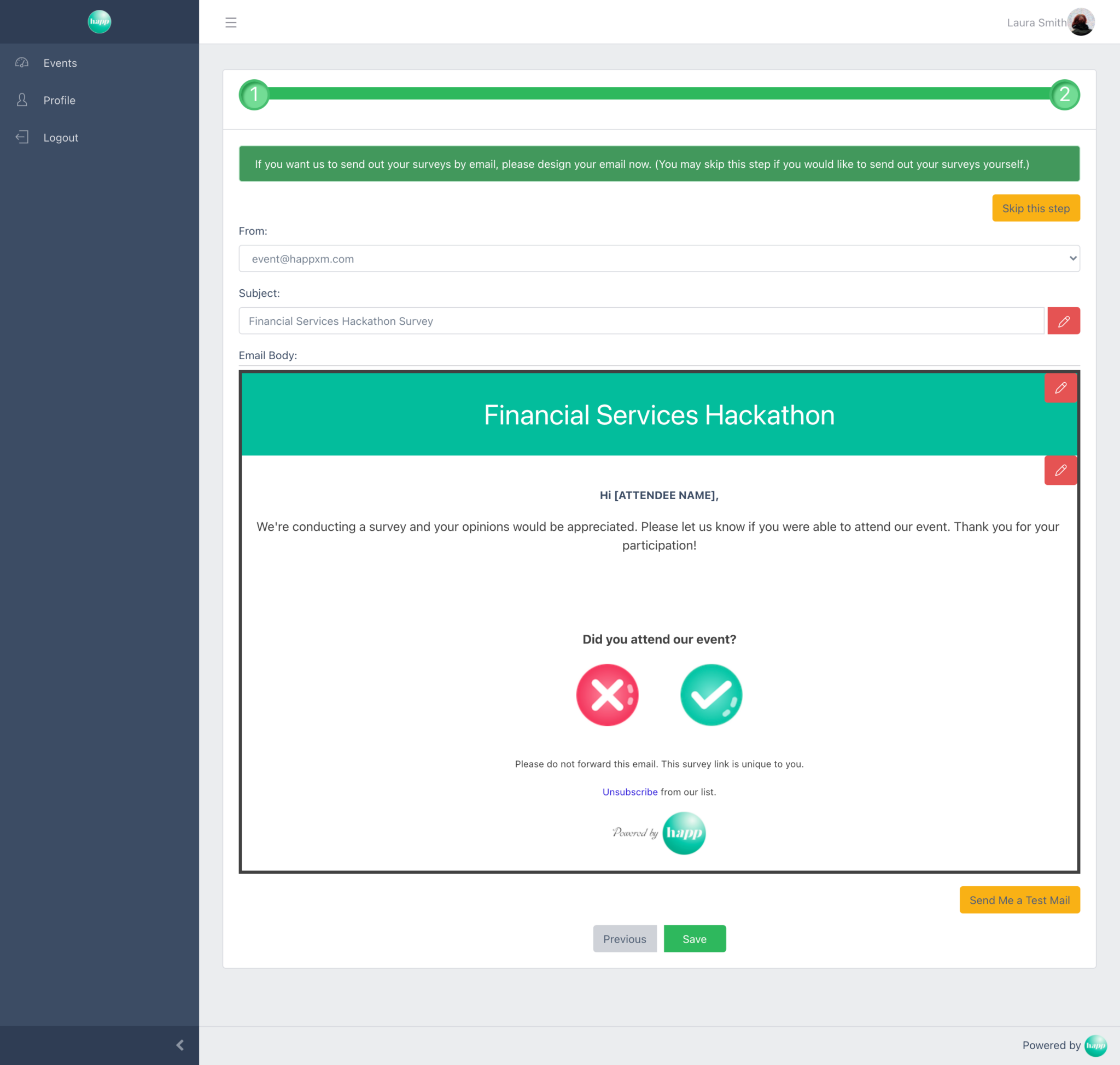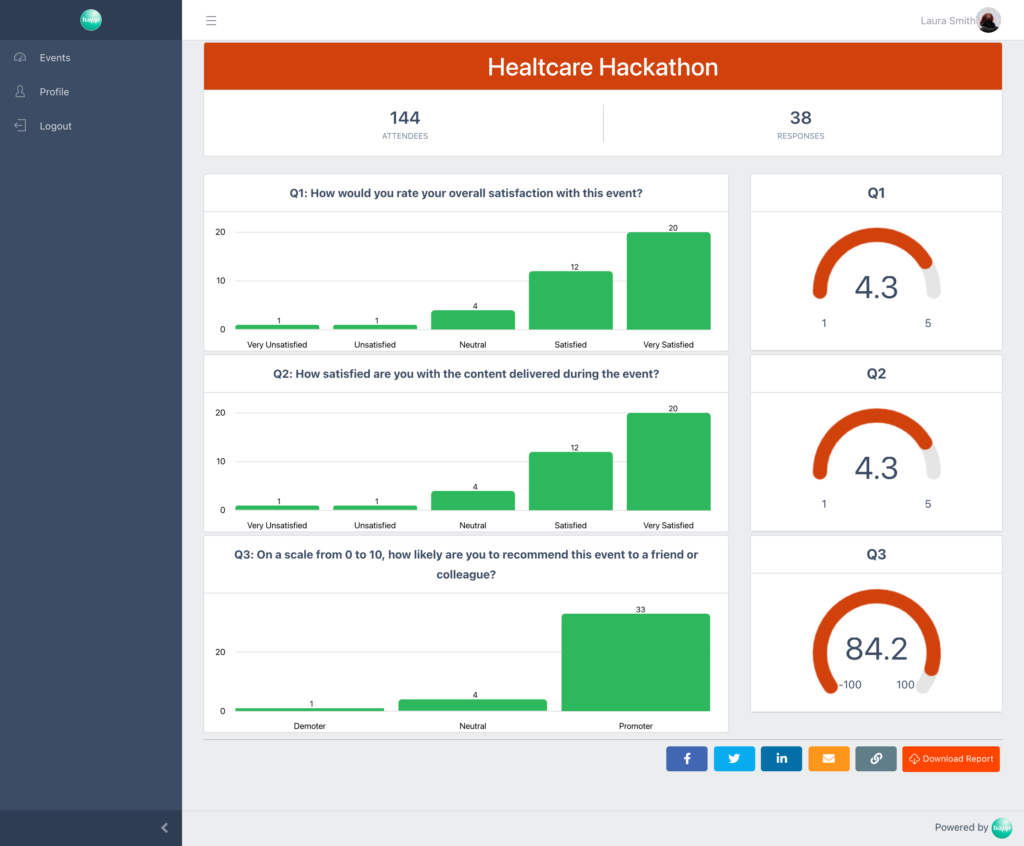 Intuitive dashboard providing real-time results
View NPS and satisfaction scores
View free text comments from attendees
View survey response volumes over time
Export results in pdf format
View results on any device
Share results on social media
No Ads in survey reports
Design happy events with Happ