Customer Experience Management Software
Turn your customers into your best ambassadors
Happ CXM software provides you the ability to listen to your customers, take action to respond to their feedback and increase customer loyalty.
Capture your customers' individual voices
Collect customer feedback across all channels including SMS, email, chat, website and apps. Increase your response rate by 30% with our AI-powered dynamic surveys.
Discover what your customers are saying
Analyse your customers' feedback and extract valuable insight to drive your decisions.
Identify trends, the key drivers impacting your business and the actions you need to take with the help of our analytical tools.
Act quickly on your customers' needs
Respond promptly to each customer by involving the right teams and tools, and taking a mix of automated and personalised actions. Take action to make your customers happy.
Follow up on your customers
Get back to your customers and let them know what actions you have taken. Show you appreciate their feedback and take the opportunity to build more engagement and loyalty. Close the loop with your customers effortlessly using Happ's automation tools.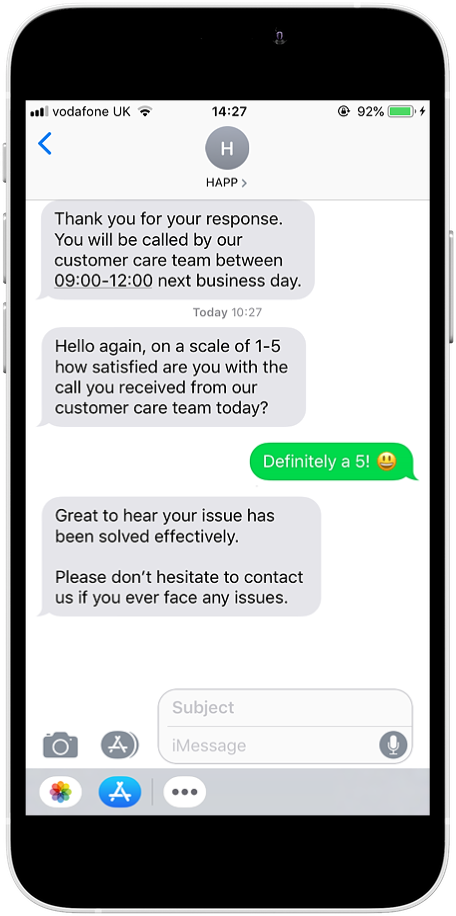 Improve your customer experience with Happ.